One of my permanent New Year's Resolutions is to stop buying so many books. Or, at least, to stop buying so many books before I've finished reading the ones I've got. My TBR never seems to get shorter because it's so easy to buy books. If I hear about a good one then I might as well get a copy before I forget about it. What if it's my new favourite and I miss the chance to give it a try? I don't get FOMO about many things but I do with books. Which is why I'm currently drawing in books. Many that I've read but possibly more than I've not. I'm making a conscious effort to decrease my TBR this year but that hasn't stopped me pre-ordering several things already. I've also got my eye on a few more that are being published this year. Here are the most notable ones.
2023 Pre-Orders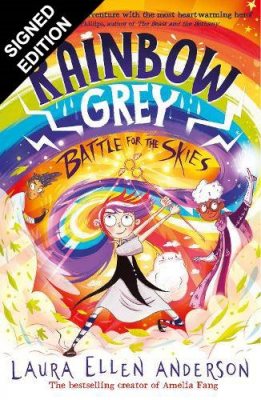 RAINBOW GREY: BATTLE FOR THE SKIES BY LAURA ELLEN ANDERSON
Release date: 02/02/2023
Synopsis:
The third book in this magical series from best-selling author and illustrator, Laura Ellen Anderson!
Rainbow Grey may be only ten years old but the future of the whole world depends on her! It's up to Ray to defeat Tornadia Twist – the greatest villain that ever lived . . .
Ray has to figure out what her ultimate magical gift is and
use this power to stop Tornadia before she destroys the Weatherlands and Earth. With epic adventures, magic galore and everything at stake, the battle for the skies is ON!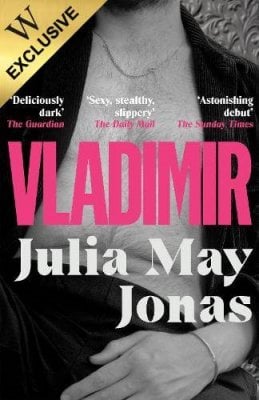 VLADIMIR BY JULIA MAY JONAS 
Release date: 09/02/2023
Synopsis:
'When I was a child, I loved old men, and I could tell that they also loved me.'
And so we meet our deliciously incisive narrator: a popular English professor whose husband, a charismatic professor at the same small liberal arts college, is under investigation for his inappropriate relationships with his former students. The couple have long had a mutual understanding when it comes to their extramarital pursuits, but with these new allegations, life has become far less comfortable for them both. And when our narrator becomes increasingly infatuated with Vladimir, a celebrated, married young novelist who's just arrived on campus, their tinder-box world comes dangerously close to exploding.
With her bold, edgy, and uncommonly assured literary debut, Julia May Jonas takes us into charged territory, where the strictures of morality bump up against the impulses of the human heart. Propulsive, darkly funny, and surreptitiously moving, Vladimir maps the personal and political minefield of our current moment, exposing the messy contradictions of power and desire.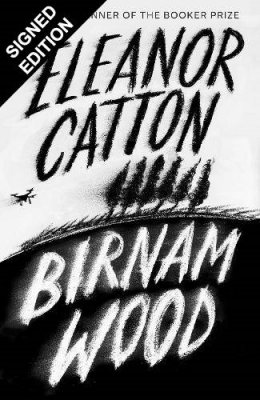 BIRNAM WOOD BY ELEANOR CATTON
Release date: 02/03/2023
Synopsis:
Birnam Wood is on the move…
Five years ago, Mira Bunting founded a guerrilla gardening group: Birnam Wood. An undeclared, unregulated, sometimes-criminal, sometimes-philanthropic gathering of friends, this activist collective plants crops wherever no one will notice, on the sides of roads, in forgotten parks, and neglected backyards. For years, the group has struggled to break even. Then Mira stumbles on an answer, a way to finally set the group up for the long term: a landslide has closed the Korowai Pass, cutting off the town of Thorndike.
Natural disaster has created an opportunity, a sizable farm seemingly abandoned. But Mira is not the only one interested in Thorndike. Robert Lemoine, the enigmatic American billionaire, has snatched it up to build his end-times bunker – or so he tells Mira when he catches her on the property. Intrigued by Mira, Birnam Wood, and their entrepreneurial spirit, he suggests they work this land. But can they trust him? And, as their ideals and ideologies are tested, can they trust each other?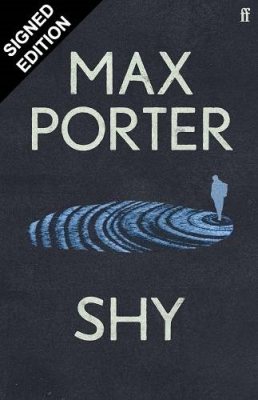 SHY BY MAX PORTER
Release date: 06/04/2023
Synopsis:
This is the story of a few strange hours in the life of a troubled teenage boy.
You mustn't do that to yourself Shy. You mustn't hurt yourself like that.
He is wandering into the night listening to the voices in his head: his teachers, his parents, the people he has hurt and the people who are trying to love him.
Got your special meds, nutcase?
He is escaping Last Chance, a home for 'very disturbed young men', and walking into the haunted space between his night terrors, his past and the heavy question of his future.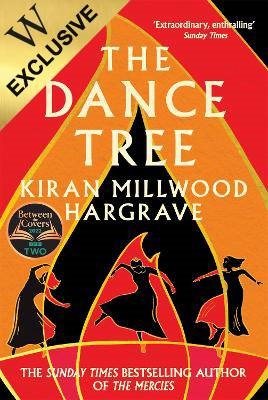 THE DANCE TREE BY KIRAN MILLWOOD HARGRAVE
Release date: 27/04/2023
Synopsis:
Lisbet is pregnant, and frightened she will lose this child, too, when the arrival of a stranger upends her world, and promises to change her understanding of love forever.
Ida's life seems simple – she is married, her family fully formed – but a buried secret threatens to destroy her peaceful existence.
Nethe has just returned from years in exile, punishment for a crime no one will name.
As a mysterious dance plague takes hold of the city of Strasbourg, all three women become entangled in a web of deceit and clandestine passion that has them dancing to a dangerous tune.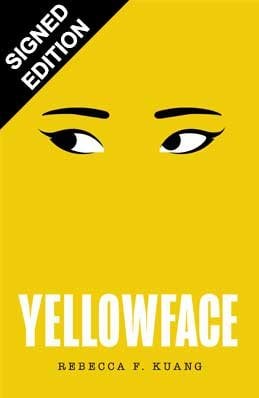 YELLOWFACE BY R.F. KUANG
Release date: 25/05/2023
Synopsis:
A darkly funny literary thriller from the New York Times bestselling author
Athena Liu is a literary darling. June Hayward is literally nobody. Who wants stories by basic white girls anyway? But now Athena is dead. And June has her unfinished manuscript…
Got your special meds, nutcase?
He is escaping Last Chance, a home for 'very disturbed young men', and walking into the haunted space between his night terrors, his past and the heavy question of his future.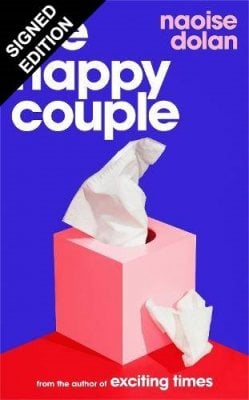 THE HAPPY COUPLE BY NAOISE DOLAN
Release date: 25/05/2023
Synopsis:
Meet the happy couple. Luke and Celine, are in mutual unrequited love with each other, set to marry in a year's time.
The best man, Archie, is meant to want to move up the corporate ladder and on from his love for Luke; yet he stands where he is, admiring the view.
The bridesmaid, Phoebe, Celine's sister, has no long-term aspirations beyond smoking her millionth cigarette and getting to the bottom of Luke's frequent unexplained disappearances.
The guest, Vivian, who with the benefit of some emotional distance, methodically observes her friends like ants.
As the wedding approaches and these five lives intersect, each character will find themselves looking for a path to their happily ever after – but does it lie at the end of an aisle?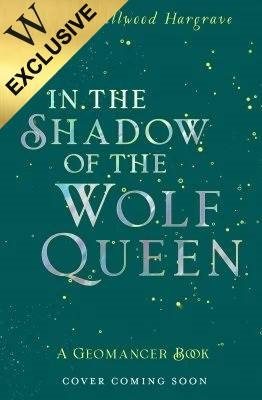 IN THE SHADOW OF THE WOLF QUEEN BY KIRAN MILLWOOD HARGRAVE
Release date: 31/08/2023
Synopsis:
In the lakes, the wolf queen sharpens her spear.
In the mountains, an ancient girl opens an eye.
In the forest, an orphan is summoned by the trees.
Our story has begun …
Ysolda has lived her life in the shadow of the wolf queen's tyrannical rule but, safe in her forest haven, she has never truly felt its threat.
Until one day when a mysterious earthquake shakes the land and her older sister Hari vanishes in its wake.
Accompanied by her loyal sea hawk, Nara, Ysolda embarks on a desperate rescue mission. But when she is forced to strike a bargain with the wolf queen herself, she soon finds herself embroiled in a quest for a magic more powerful – and more dangerous – than she could ever have imagined …
On My To Buy List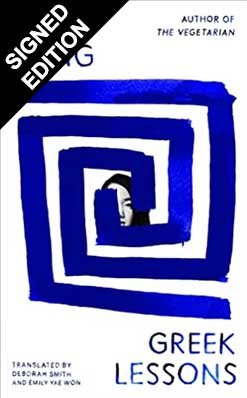 GREEK LESSONS BY HAN KANG
Release date: 13/04/2023
Synopsis:
In a classroom in Seoul, a young woman watches her Greek language teacher at the blackboard. She tries to speak but has lost her voice. Her teacher finds himself drawn to the silent woman, for day by day he is losing his sight.
Soon they discover a deeper pain binds them together. For her, in the space of just a few months, she has lost both her mother and the custody battle for her nine-year-old son. For him, it's the pain of growing up between Korea and Germany, being torn between two cultures and languages.
Greek Lessons tells the story of two ordinary people brought together at a moment of private anguish – the fading light of a man losing his vision meeting the silence of a woman who has lost her language. Yet these are the very things that draw them to one another. Slowly the two discover a profound sense of unity – their voices intersecting with startling beauty, as they move from darkness to light, from silence to expression.
Greek Lessons is a tender love letter to human intimacy and connection, a novel to awaken the senses, vividly conjuring the essence of what it means to be alive.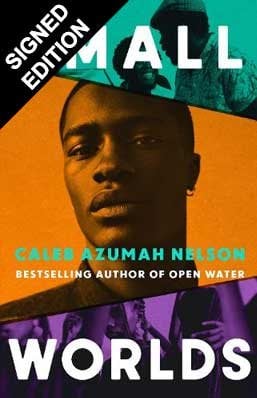 SMALL WORLDS BY CALEB AZUMAH NELSON
Release date: 11/05/2023
Synopsis:
The one thing that can solve Stephen's problems is dancing. Dancing at Church, with his parents and brother, the shimmer of Black hands raised in praise; he might have lost his faith, but he does believe in rhythm. Dancing with his friends, somewhere in a basement with the drums about to drop, while the DJ spins garage cuts. Dancing with his band, making music which speaks not just to the hardships of their lives, but the joys too. Dancing with his best friend Adeline, two-stepping around the living room, crooning and grooving, so close their heads might touch. Dancing alone, at home, to his father's records, uncovering parts of a man he has never truly known.
Stephen has only ever known himself in song. But what becomes of him when the music fades? When his father begins to speak of shame and sacrifice, when his home is no longer his own? How will he find space for himself: a place where he can feel beautiful, a place he might feel free?
Set over the course of three summers in Stephen's life, from London to Ghana and back again, Small Worlds is an exhilarating and expansive novel about the worlds we build for ourselves, the worlds we live, dance and love within.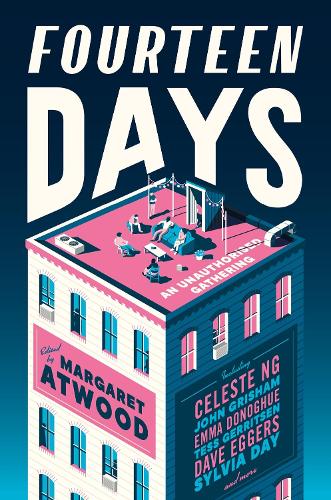 FOURTEEN DAYS EDITED BY MARGARET ATWOOD
Release date: 30/05/2023
Synopsis:
Set in a Lower East Side tenement in the early days of the pandemic, Fourteen Days is a dazzling, heartwarming novel with an unusual twist: each character has been secretly written by a different, major literary voice – from Margaret Atwood and Douglas Preston to Dave Eggers and Celeste Ng.
One week into the COVID-19 shutdown, tenants of a Lower East Side apartment building in Manhattan have begun to gather on the rooftop and tell stories. With each passing night, more and more neighbours gather, bringing chairs and milk crates and overturned pails. Gradually the tenants – some of whom have barely spoken to each other – become real neighbours.
In this Decameron-like serial novel, general editor Margaret Atwood, Authors Guild president Douglas Preston, and a star-studded list of contributors create a beautiful ode to the people who couldn't get away from the city when the pandemic hit. A dazzling, heartwarming collection, Fourteen Days reveals how beneath the loss and suffering, some communities managed to become stronger.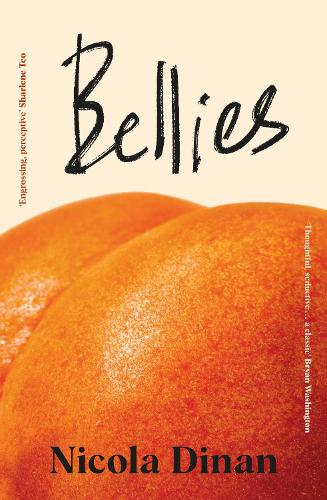 BELLIES BY NICOLA DINAN
Release date: 06/07/2023
Synopsis:
It begins as your typical boy meets boy. While out with friends at their local university drag night, Tom buys Ming a drink.
Confident and witty, a charming young playwright, Ming is the perfect antidote to Tom's awkward energy, and their connection is instant. Tom finds himself deeply and desperately drawn into Ming's orbit, and on the cusp of graduation, he's already mapped out their future together.
But, shortly after they move to London to start their next chapter, Ming announces her intention to transition. From London to Kuala Lumpur, New York to Cologne, we follow Tom and Ming as they face shifts in their relationship in the wake of Ming's transition.
Through a spiral of unforeseen crises – some personal, some professional, some life-altering – Tom and Ming are forced to confront the vastly different shapes their lives have taken since graduating, and each must answer the essential question: is it worth losing a part of yourself to become who you are?