Normally, I have enough self-control to not pre-order books because there's really no need. It's not as if it will become impossible to read it, so it's just a waste. I very rarely pick up a new release as soon as I buy it, which means it just sits on my shelf for ages. Well, I've a lot more time on my hands in 2021. This definitely explains why I'm suddenly all about the pre-orders. There are quite as many this month but there are some that I'm very excited. As I couldn't face writing today's review, I decided to go through the list.w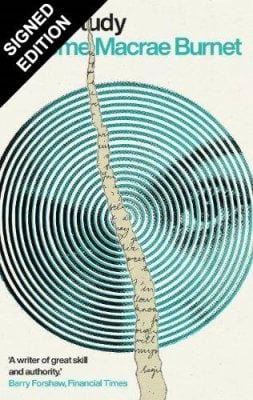 Case Study by Graeme Macrae Burnet
Published 07/10/2021
Plot Summary
"I have decided to write down everything that happens, because I feel, I suppose, I may be putting myself in danger."
London, 1965. An unworldly young woman believes that a charismatic psychotherapist, Collins Braithwaite, has driven her sister to suicide. Intent on confirming her suspicions, she assumes a false identity and presents herself to him as a client, recording her experiences in a series of notebooks. But she soon finds herself drawn into a world in which she can no longer be certain of anything. Even her own character.
In Case Study, Graeme Macrae Burnet presents these notebooks interspersed with his own biographical research into Collins Braithwaite. The result is a dazzling – and often wickedly humorous – meditation on the nature of sanity, identity and truth itself, by one of the most inventive novelists writing today.
Burntcoat by Sarah Hall
Published 07/09/2021
Plot Summary
You were the last one here before I closed the door of Burntcoat, before we all shut our doors. In the bedroom above her immense studio at Burntcoat, the celebrated sculptor Edith Harkness is making her final preparations. The symptoms are well known: her life will draw to an end in the coming days. Downstairs, the studio is a crucible glowing with memories and desire. It was here, when the first lockdown came, that she brought Halit. The lover she barely knew. A presence from another culture. A doorway into a new and feverish world.
Taste: My Life Through Food by Stanley Tucci
Published 07/10/2021
Plot Summary
From award-winning actor and food obsessive Stanley Tucci comes an intimate and charming memoir of life in and out of the kitchen.
Before Stanley Tucci became a household name with The Devil Wears Prada, The Hunger Games, and the perfect Negroni, he grew up in an Italian American family that spent every night around the table. He shared the magic of those meals with us in The Tucci Cookbook and The Tucci Table, and now he takes us beyond the recipes and into the stories behind them.
Taste is a reflection on the intersection of food and life, filled with anecdotes about growing up in Westchester, New York, preparing for and filming the foodie films Big Night and Julie & Julia, falling in love over dinner, and teaming up with his wife to create conversation-starting meals for their children. Each morsel of this gastronomic journey through good times and bad, five-star meals and burnt dishes, is as heartfelt and delicious as the last.
Written with Stanley's signature wry humor and nostalgia, Taste is a heartwarming read that will be irresistible for anyone who knows the power of a home-cooked meal.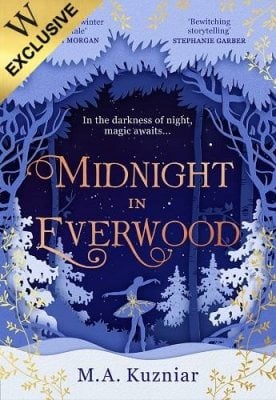 Midnight in Everwood by M.A. Kuzniar
Published 28/10/2021
Plot Summary
In the darkness of night, magic awaits…
It was a rainy day that the magic came, and once magic has entered your life, you stay in its glittering clutch forever.
Nottingham, 1906
Marietta Stelle longs to be a ballerina but as Christmas draws nearer, her dancing days are numbered. At the wishes of her family, she will be obligated to marry and take up her place in society in the New Year. But when a mysterious new toymaker, Dr Drosselmeier, purchases a neighbouring townhouse, it heralds the arrival of magic and wonder in her life. Although Drosselmeier's magic is darker than Marietta could have imagined…
When he constructs an elaborate theatrical set for her final ballet performance, Marietta discovers it carries a magic all of its own. As the clock chimes midnight, Marietta finds herself walking through a land of snow-topped fir trees leading to a frozen sugar palace silent with secrets and must find a way to return home.
In the darkness of night, magic awaits and you will never forget what you find here…