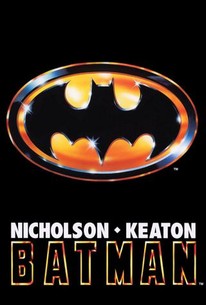 Everyone has their favourite incarnation of Bruce Wayne. After this years Batman vs Superman some may well say Batffleck is their number one and even I have to admit that he was ABS-olutely fantastic in the role. Then there are those fucking idiots that will say Christian Bale is the top dog. However, that just goes to prove that people are easily pleased and that Christopher Nolan can make anyone look better than they are. There's a reason that Heath Ledger is the main thing people talk about when they discuss the Dark Knight trilogy: Christian Bale is so forgettable in the role the supporting characters outshine him. I also imagine, because human beings continue to surprise me, that there are those who prefer the nippley George Clooney and Val Kilmer. Of course, we all know that they are probably mentally unstable or have only seen Joel Schumacher's two films. Now when it comes to the ultimate Batman there can only be one real winner. Yes, my favourite and, by association, the Number 1 big screen portrayal of Gotham's vigilante is Michael Keaton. Tim Burton's Batman and the slightly superior Batman Returns are just amazing. Which is why I'm going to talk about the first of them this week.
We owe a lot to Tim Burton's 1989 Batman film. Let's be honest, before that came along the caped crusader was best known as the homoerotic and super cartoony Adam West version. You know the colourful chap who hung about with a boy in super tight and super tiny shorts. It was Tim Burton and co. who let the world see a darker and more serious version of the hero who would only get darker and more serious as the years went by. It came out during a time when the likes of Frank Miller and Alan Moore were taking part in a graphic novel overhaul for the character and bringing him into a grittier world than he was used to. However, when it came to those outside of comic book circles, Batman was still that camp 1960s show that was something to laugh and cringe along with. Which is why, when it was announced that 1980s comic actor Michael Keaton was to take the role comic book fans were filled with such a murderous rage. It seemed like Burton was taking a step backwards.
Of course, as we know now, that all changed when the film was released. Tim Burton brought his Gothic edge to the world of Batman and showed the world a different side to the infamous vigilante. We open on a version of Gotham that is in the middle of an economic and social downturn. Things are difficult for the people of the city and crime is taking over. This isn't the 1960s circus town that we were used to. Batman was angry and covered in black, Robin was nowhere to be seen, and the Joker was leaving bodies in his wake. Suffice it to day, this wasn't the Batman that cinema goers were used to. This was a version of the hero that spoke about the decade in which he appeared and the story spoke of the troubles that many saw facing society at the time.
As such, the film is less about Batman than it is about aesthetics and socio-political messages. The story doesn't really follow the comics and there are several infamous moments that have infuriated comic book fans for years. However, that doesn't mean it's not a good film. There is something great about this film, which is probably helped by the fact the superhero wasn't the main focus. There is something very real about the whole thing and the classic fairy tale narrative of good vs evil is timeless in a way that perhaps Christopher Nolan's works aren't. This isn't the story of who Batman is or why he decided to dress up as a bat one day. It is the story of an ordinary man fighting against the great evils that are plaguing society. It speaks to everyone.
Now, I'd be lying if I said this film was perfect because it isn't. There are several things that could be better and a handful of subplots that could be dispensed with entirely. The Vikki Vale/Joker connection seemed tacked on and the Prince soundtrack does kind of feel out-of-place. Still, there is a great deal to love about this film. It comes down to the basic principle of good vs evil but explores the idea further by revealing that the Joker was the person who killed Batman's parents. In this sense, the Joker created Batman and Batman helped create a world where the Joker could thrive. This isn't just a fight but a reciprocal relationship. It's a revelation that won't please comic fans in the slightest but is something I have also felt to be a fascinating twist to the tale.
Batman set out a solid environment for the further growth of the hero and his desire to save his city.  It paved the way for the better film Batman Returns 3 years later whilst still being a great film in its own right. It was basically the X-Men of it's day.  Yes it doesn't boast the best narrative or script of the many adaptations that have appeared since but it gave us a truly inspirational portrayal of the man behind the mask. Michael Keaton is fantastic in the role and, despite existing in a world full of action heroes like Sylvester Stallone and Arnie, genuinely looks like a playboy who suddenly decided to fight crime. I also happen to prefer Jack Nicholson's Joker. I know that's probably one of the most controversial things I've ever said on this blog (and there's been a few) but it's true. Yes, he may seem quaint and camp when compared to Heath Ledger but he inhabits everything that I understood about the Joker. He's crazy and homicidal but he also just wants to have fun. Something that Tim Burton and co. are also happy to do in the midst of all the death and despair. This film doesn't deserve to be overshadowed by more modern adaptations. It's too fucking good.